Our Experience
Experience is perhaps the most important component of an advisory practice. Managing Partner Greg Coghlan has extensive experience in helping clients navigate the ever changing conditions of the economy and markets. Greg started his career as an investment advisor working with clients in 1993. He brings over 20 years of planning and money management experience to solving the unique financial challenges of the practice's clients.
Greg's experience and knowledge have allowed him to serve as a frequent guest speaker for the Connecticut Society of CPAs as well as the Connecticut Bar Association. Greg sits on the Accounting Advisory Board for Suffolk University in Boston. Greg was recognized in the 2010 Fairfield County Business Journal's "40 Under 40" list*. He also serves on Fairfield University's Leadership College committee. Local media frequently request clarification and opinions regarding what is happening in the economy and markets. Businesses and organizations continually seek Greg's views and perspectives.
Experience provides Greg the perspective needed to help successfully guide you through cycles both good and bad. He will share the lessons he has learned over the years about successful investment management and apply them towards helping you accumulate and preserve wealth.
About Gregory Coghlan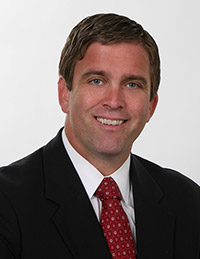 Gregory Coghlan, Managing Partner of Christie Coghlan Investment Management, LLC, has been assisting senior investors for the last 21 years. Greg is a well known financial educator in Fairfield Connecticut. His retirement presentations have been widely attended by retirees from many large corporations. Greg has developed a specialty in counseling retirees, and those about to retire, who want to preserve their principal to help insure that their money lasts. His advice focuses on helping pre-retirees and retirees avoid the most common financial mistakes.
Greg has conducted education programs for several professional organizations. In 1994, he was selected by a Fortune 100 corporation to provide retirement workshops to employees considering retirement in their Fairfield County Connecticut and Westchester County New York offices. Over a period of 10 years, he taught over 3,000 employees about wealth preservation and growth. Greg also has taught classes on retirement planning to seniors through the Westport Continuing Education program. Most recently, he was added to the staff of speakers for the Suffolk University Graduate School in Boston. Since 1993, Greg has lectured extensively to seniors in Fairfield County through his public seminars sharing advice on how to avoid the most common financial mistakes.
He can be reached by contacting his office directly at 203-504-2890, or by visiting his website at www.christiecoghlan.wbsec.com.
Christie Coghlan Investment Management, LLC, is a financial practice providing comprehensive financial services for mature and senior investors. Our services include investment management, annuity advice and selection, long term care planning, tax reduction strategies, estate planning, and conservatorship and trustee services.
Christie Coghlan Investment Management, LLC and Wells Fargo Advisors Financial Network do not provide tax and legal advice. Be sure to consult with your own tax and legal advisors before taking any action that may have tax consequences.
*Selection process criteria is 40 business professionals over 21 years of age and under 40 who have achieved distinction as leaders in their fields.
About Pam Jardim
Pam started in the financial industry in 1986, spending most of her career at Merrill Lynch.
Pam Jardim joined Christie|Coghlan in October 2013, after taking time to be with her family. She has worked at small independent firms prior to spending 13 years at Merrill Lynch. Pam is an essential part of the team with responsibilities including handling client administrative services and account maintenance. She and her family live in New Canaan.
Contact Info
1300 Post Road
Suite 203
Fairfield, CT 06824
Map and Directions
Phone: 203-504-2890

Fax: 203-588-9233